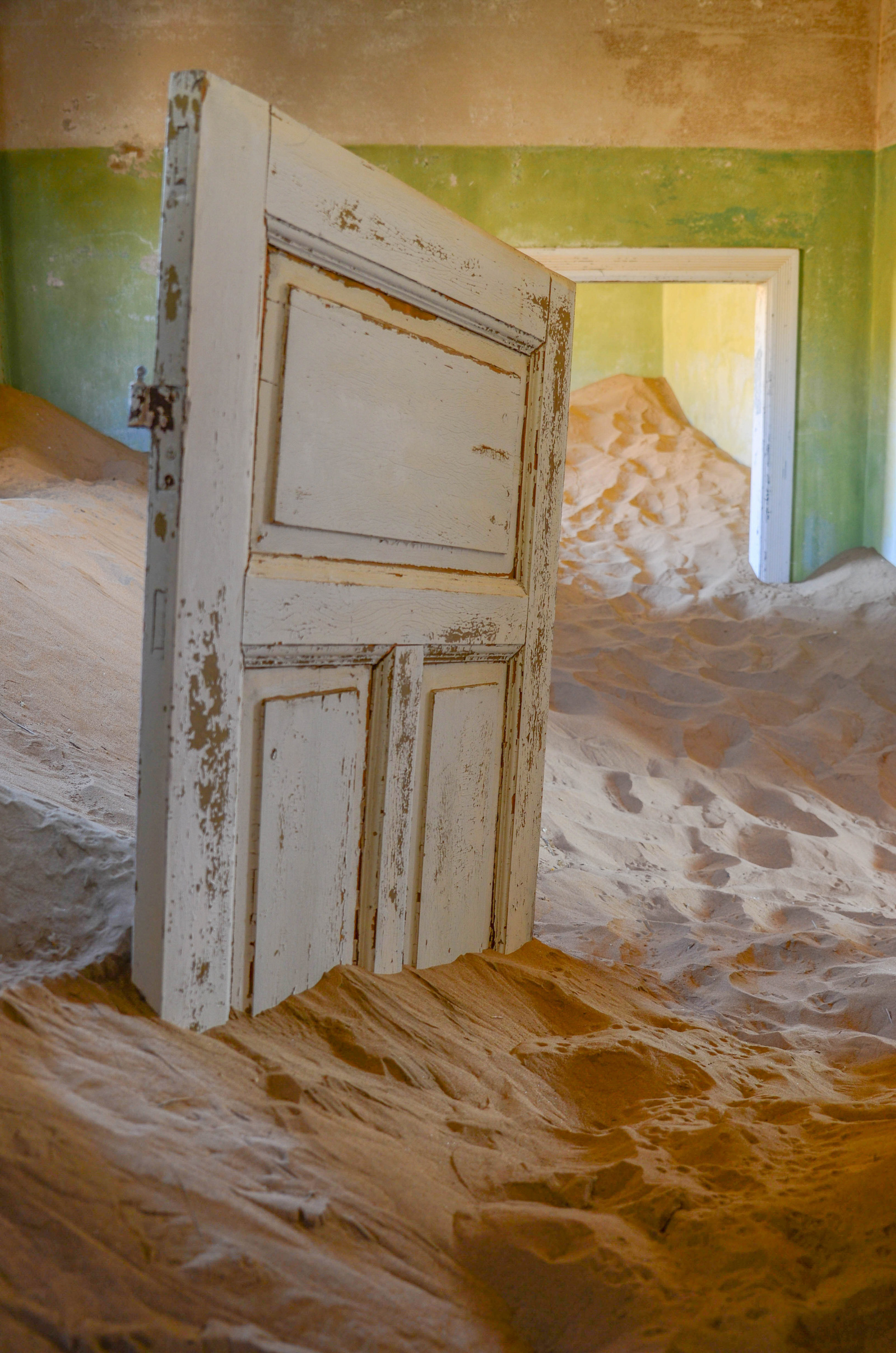 Kolmanskop is a ghost town in southern Africa's Namib desert, in the middle of a region known as "the forbidden zone."
This deserted mining village lies 850 km south-west from Windhoek, the capital city of Namibia, and 10 km from the seaside town, Lüderitz.

Kolmanskop or Kolmannskuppe, the deserted sand-filled diamond mining town, attracts thousands of tourists each year. The Namib Desert's arid conditions preserve the beautiful architecture and wall decorations in the early-20th-century town. Nature is slowly reclaiming this space, and the red and orange dunes of the Namib could soon swallow what remains of the history of this deserted mining town.